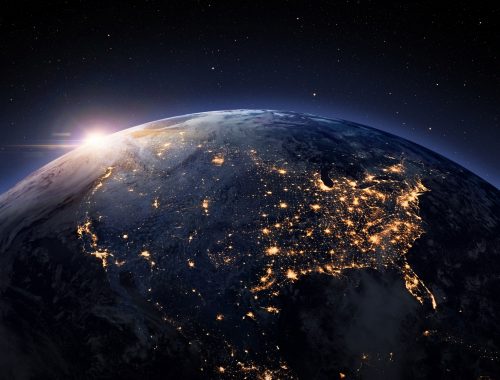 e-Lab Accelerator
A bootcamp for electricity innovation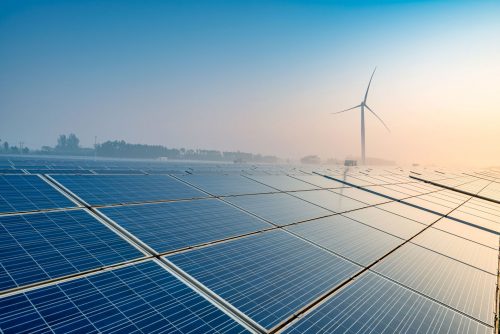 e-Lab Accelerator 2018
Application Deadline—January 19, 2018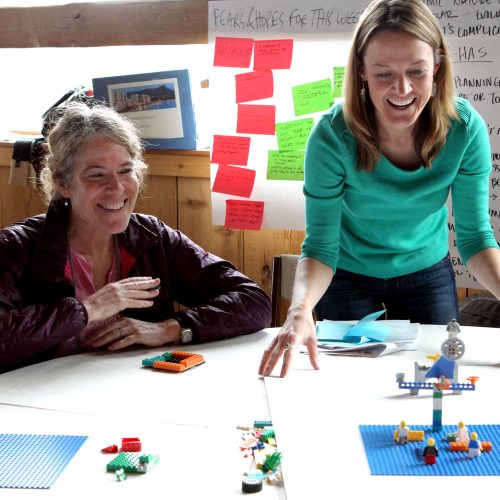 What is e-Lab Accelerator?
e-Lab Accelerator is an invitation-only four-day working meeting bringing together teams throughout North America that are working on high-impact and innovative projects at the electricity system's distribution edge.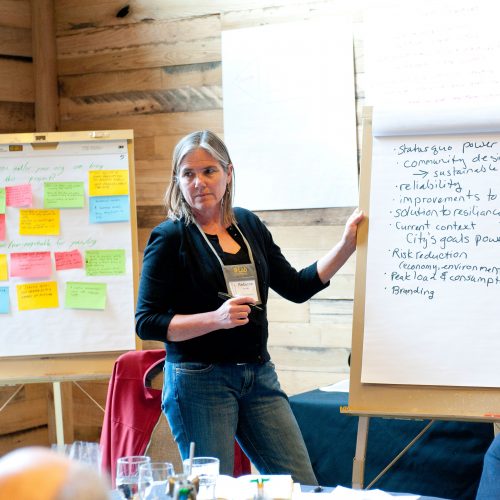 Why It Matters
e-Lab Accelerator helps unlock opportunities to drive projects forward more effectively and collaboratively. Trained facilitators and technical experts provide customized content, training, and tailored feedback for each team's unique project.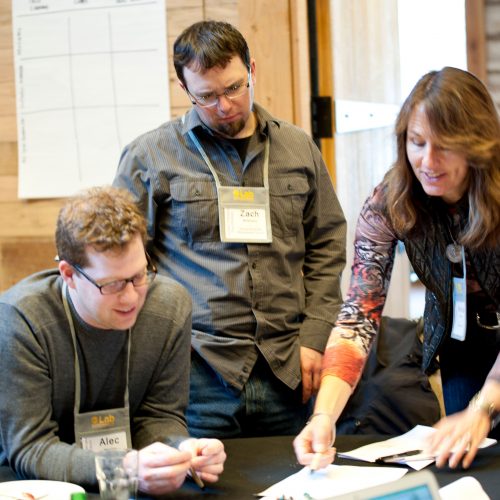 Who's Involved
Accelerator teams comprise 5–8 people representing multiple project stakeholders and partners. A team's project must be actively under development, although it may range from an idea just brought into existence to a project well under way.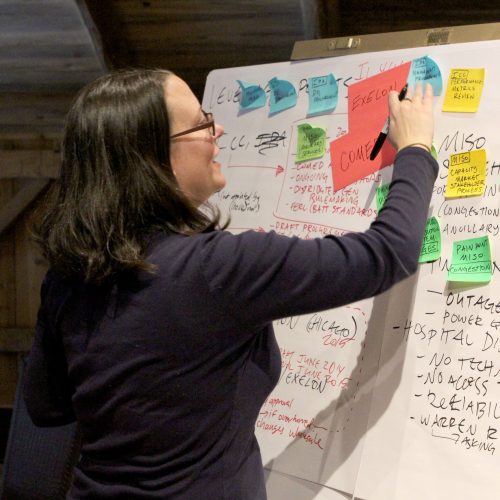 What We're Doing
New Business Models
Projects explore new utility business models, market structures, and regulatory efforts focused on optimizing the value of distributed energy resources (DERs) for all stakeholders.

DER Value Creation
Projects tackle new rate designs, compensation mechanisms (e.g., PACE financing, net metering reform, etc.), deployment strategies, and customer engagement programs focused on creating value streams for DERs (e.g., distributed solar, energy efficiency, electric vehicles, etc.).

Microgrids & More
Projects demonstrate or pilot innovative local, community-based DER solutions such as microgrids, downtown clean energy zones, net-zero districts, climate action planning, community solar projects, and others.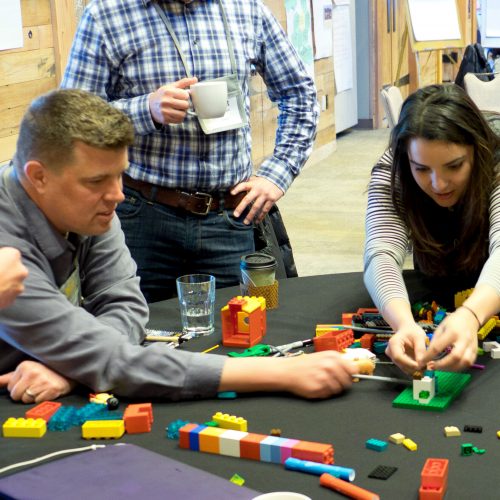 What We've Accomplished
e-Lab Accelerator 2016 brought together cutting-edge projects from across the country to catalyze real proof points of how the electricity system is rapidly evolving, and how these changes can benefit communities. Thirteen teams brought a mix of decision makers—ranging from city government officials to utility executives to technology providers—to apply their collective brainpower to solve complex problems in a high-energy, focused, and collaborative environment. Topics included mitigating against future risk, national security, and improving people's access to clean energy.
Behind the Scenes at e-Lab Accelerator
Each year, teams from across the U.S. and around the world join experts from RMI to develop, test, and scale solutions to meet the unprecedented challenges we face as the electricity grid transforms.