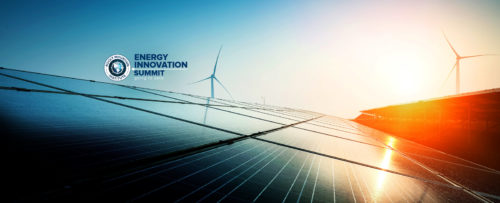 2017 Energy Innovation Summit
going to zero
Rocky Mountain Institute (RMI) convenes the boldest thinkers, innovators, and leaders from business, government, and civil society for our invitation-only conversation on the state of the global energy transition. Novel insights inform both our efforts at RMI and the ongoing work of our participants.
About
A zero-carbon grid, zero-emissions vehicles, net zero-energy buildings, and zero waste: audacious goals for our clean energy future, yet our climate demands it and future generations deserve it. That's why RMI hosted a unique gathering for VIPs to contribute to a robust conversation about the global energy transition at our state-of-the-art Innovation Center in Basalt, Colo. on August 3, 2017.
The event featured an exclusive, insider perspective on the most exciting energy topics of our time such as how advances in energy, mobility, and information technologies can accelerate the energy transition; politics and policy influences on energy; and energy transformation and global competitiveness including energy access for all.
Participants engaged in deep and generative discussions, and brainstormed new market-based opportunities to develop and scale global solutions for Going to Zero. Learn More
Takeaways
By drawing knowledge and inspiration from peers, Summit participants and RMI will feed insights generated at the event back into their work to find innovative solutions, deploy capital where it's needed, and drive lasting change.
Agenda
Download a full event agenda here
10:00 am – 11:00 am
Opening session: Introduction and welcome
with Jules Kortenhorst and Sir Richard Branson (live video)
Setting the context—state of energy transition and its future with Tom Friedman, Amory Lovins, and Hal Harvey; Going to Zero
5-minute inspiration by RMI's James Newcomb, Pathways to stay below 2 degrees
11:00 am – 11:45 am
Session I: Integrating Watts, Miles & Bytes: the next industrial revolution
The pace of change in energy, mobility and IT is unrelenting. Costs are coming down, functionality is increasing, integration is accelerating. How will these advances in energy, mobility and information technology collide to accelerate the energy transformation? What can we do to accelerate this process? With Bill Joy, James Newcomb, Diarmud O'Connell, and Cathy Zoi, moderated by Tom Friedman
5-minute inspiration by RMI's Paul Bodnar
11:45 am – 12:30 pm:
Session II: How capital gets redeployed from old to new infrastructure
How to mobilize capital for new energy infrastructure; what is needed for a massive reallocation of capital away from fossil fuels and to the new energy world. What happens to the funding and market capitalization of fossil fuel companies? With Brian Davis, Reuben Munger, Charlotte Pera, and Gary Rieschel
12:30 pm – 1:30 pm
Lunch
Please notify us if you have any dietary restrictions.
1:30 pm – 1:45 pm
Overview of RMI's 5-year strategy
1:45 pm – 2:40 pm
Session III: Policy and Politics—new global leadership for climate change
What does the new political reality in the US mean for our long-term energy future? How are global leaders reacting to inspire or halt the clean energy transition? What can be done in the US in the absence of political will and leadership? What is the current mindset and attitude of other world leaders? With John Podesta, Governor Bill Ritter, Tom Steyer, and Maria van der Hoeven, moderated by Tom Friedman
15-minute break
5-minute inspiration by RMI's Jon Creyts
2:30 pm – 3:30 pm
Session IV: The Energy Transformation and global competitiveness
What does getting it right look like: jobs, economic growth, global competitiveness and energy access for all? Can the US compete if it is not part of this transformation? What are the economic implications of the transition for developing countries / emerging markets? With Kristina Johnson, Zia Khan, Shigeki (Sean) Miwa, Jean Oelwang, and Tim Wirth
3:30 pm – 4:00 pm
Wrap up: what does this all mean for us / for RMI?
Group conversation: What are the implications for all of us? How do we use the takeaways? What are next steps for RMI? A group conversation with Jules Kortenhorst, Amory Lovins, and Tom Friedman
You're also invited to join us to celebrate RMI's 35th anniversary, August 3rd commencing at 5:00 p.m. Learn More
Communications
There will be a videographer and photographer on site, as well as RMI support staff to capture the event for potential future outreach and communications opportunities to inform the broader industry about any relevant or potential post-event outcomes or initiatives—while also maintaining a "safe space" for event participants to speak freely, dissent respectfully, and
collaborate effectively. Attendees can review our Energy Innovation Summit Communications Commitment to understand our commitment to a modified Chatham House Rule. Please contact Kelly Vaughn from our communications team if you have any questions.
Video footage and photography from the event will be available and directly distributed to attendees shortly.